Christian B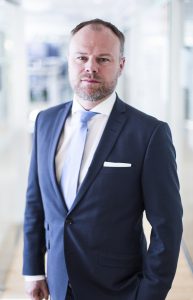 erg founded NetClean Technologies in 2004, a company which is dedicated to stop child sexual abuse content on the workplace. The software is currently in use all over the world by Fortune500 companies.
During the work with law enforcement, Christian Berg quickly realized the need for a product to support law enforcement in dealing with large volumes if images and videos and invented the product Griffeye Analyze and built the product to its current position as the leading software for image and video forensics.
Using his existing knowledge of how to support investigators using technology Christian started Paliscope in 2016 to support online investigators. Paliscope now quickly spreading all over the world as a software to conduct online investigations and connect intelligence systems to aggregate data.
With a strong technology background in software development, security and innovation, Christian is working with a global network of technical experts and law enforcement professionals. He is often invited as an expert to speak about software regarding intelligence and investigations with a focus on technical solutions against child abuse content as well as media management solutions at events around the world.
Mr. Christian Berg has two Master's Degrees; Automation Engineering from Chalmers University of Technologies and Innovation and Entrepreneurship from Chalmers School of Entrepreneurship.
Christian Berg currently serves as Group CEO Safer Society Group, chairman of NetClean and Griffeye and CEO of Paliscope.