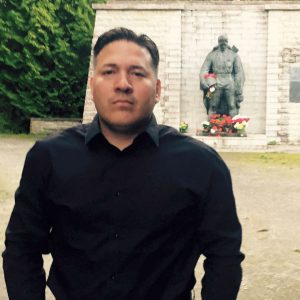 Joey "Mauler" Hernandez is a former Strategic Network Warfare Planner & Incident Manager for both the US European and African Commands. Based in Europe, Hernandez's roles in the public sector had him managing Cyber Protection Teams against National U.S. priorities as well as leading the Baltic Ghost Cyber Operations Exercise with Latvia, Estonia, & Lithuania against Intelligence informed APT actors throughout the region.
As the Director of Cyber Intelligence, Hernandez led the production and analysis in support of strategic defensive cyberspace operations priorities throughout Europe.
Hernandez provided critical insight as a consultant to ICANN and DHS in training and assessment in support of attack and contingency response planning and personnel certification. Most recently Joey is positioned in London as a Senior Consultant with Secureworks where he is part of the Proactive Service team servicing customers throughout EMEA. He holds an MBA in Computer Resources & Information Management in addition to CISM, CISSP, C|CISO, MBCI. Joey has spends his off time as a USAF Officer for AFCYBER, a CyberPatriot Mentor and Football Coach.