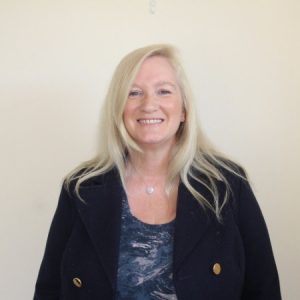 Samantha Sanderson BSc (Hons), NCSC LCCP SIRA (2016 to 2019), MIET is one of the few cyber security lead professionals certified by the UK's National Cyber Security Centre (NCSC). She started her specialist infosec career as a research scientist for UK defence over 20 years ago and has over 35 years' experience of science, technology and engineering. She has provided specialist consultancy and coaching services to Government departments and their supply chains in the defence, intelligence, central government, law enforcement and the regulatory environment. In 2015 and 2016 Samantha delivered the HMG-funded role of Cyber Security Small Business Champion, delivered through techUK, addressing the barriers faced by small cyber security businesses in the supply chain.
Samantha operates through her own company, Lockcode Cyber Security, and also provides online GCHQ Certified Training packages, designed to help busy executives understand and tackle the challenges of cyber security leadership and governance.
She is also the founder of South East Cyber (SECyber), a not-for-profit organization providing free cyber security training, education and awareness workshops to SME business leaders in the South East of England. SeCyber speakers and advisors have included DCMS and other Government departments, techUK, Surrey and Sussex Cyber Crime Unit, South East Regional Organised Crime Unit, Cyber Security Challenge, Barclays Bank, Knowledge Transfer Network, investors and industry.